The Software for Fencing and Para Fencing
Ophardt Software presents the competition events to the public quickly and in a modern way – on site and on the internet.
The focus is on the prompt presentation of competition results, poules and direct eliminations as well as the provision of all necessary information. That way, a smooth tournament process becomes an unforgettable sporting event.
Our tournament software Touch was programmed as a modular "all-in-one" solution with innovative software tools. For example, it is possible to map any tournament size, any official tournament mode and all types of rankings.
Furthermore, the entire federation administration can be done easily, efficiently and reliably with our Online solution- Ophardt what else.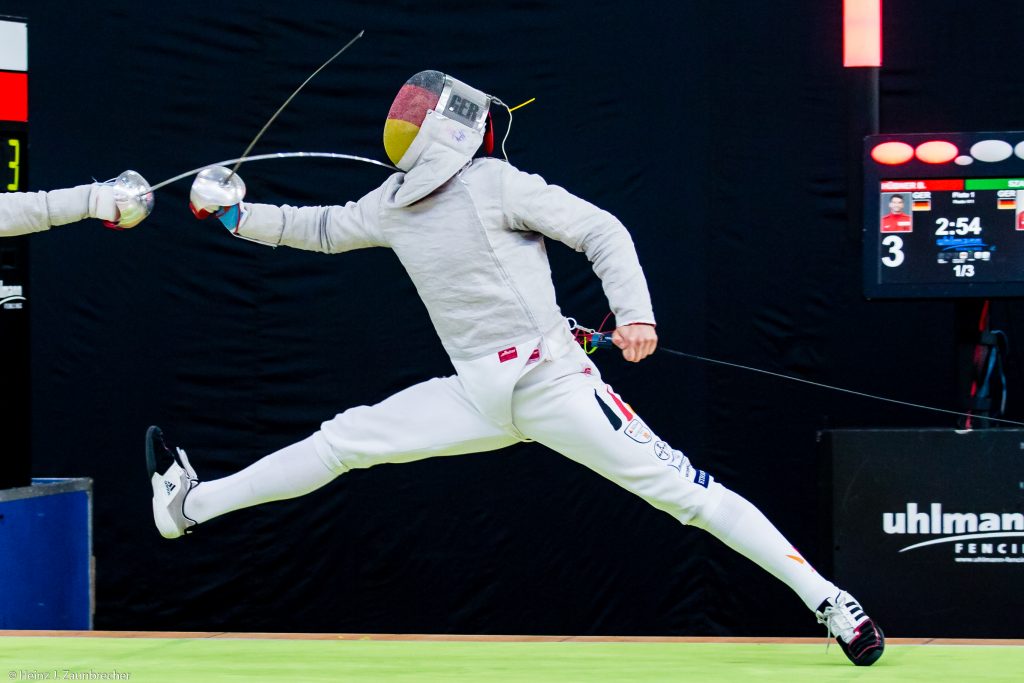 ---
Comfortable and powerful system solution, that makes registration, rankings, events and the entire association administration efficient and transparent.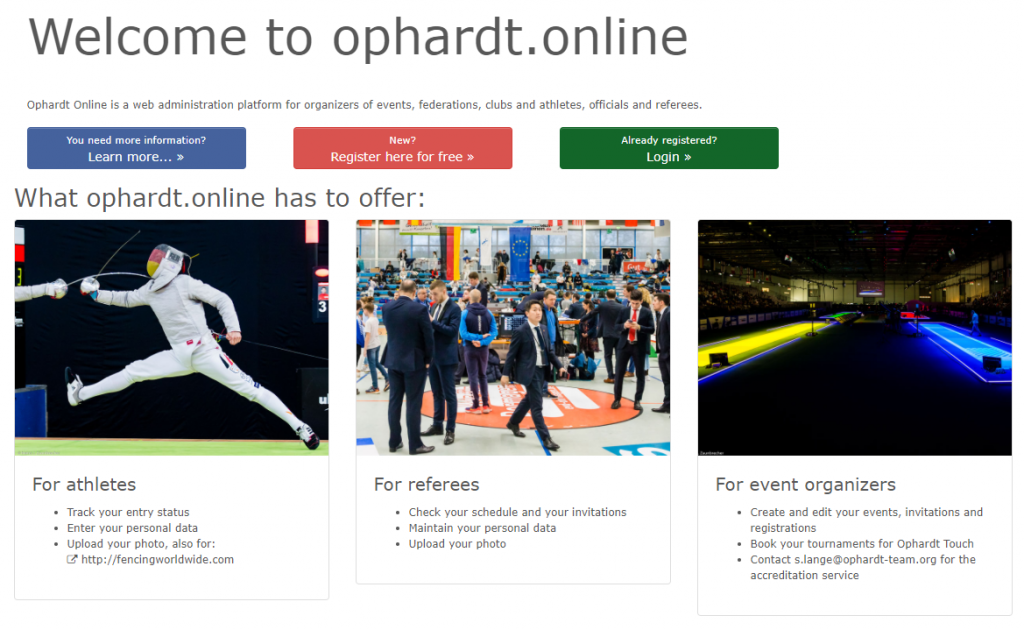 The tournament software that makes your tournament a success.
Powerful, user-friendly and Made in Germany for Windows, Linux and OS X.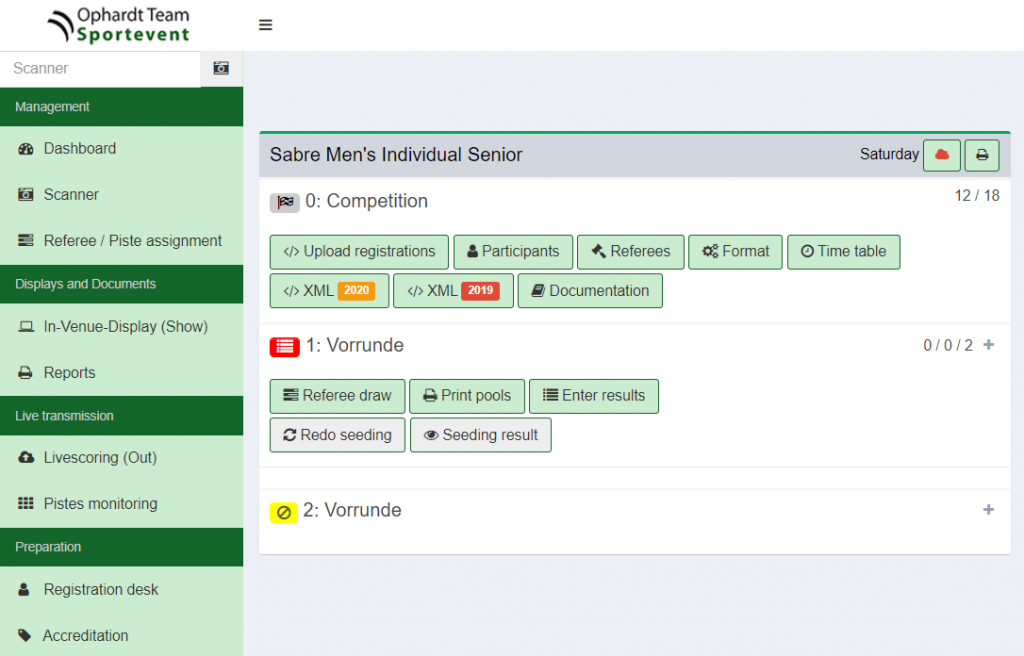 ---
www.fencingworldwide
and www.wheelchairfencing.live
Our internet platform for fans, clubs and organizers. With sponsor management, live broadcast, videos, scoring, ranking
and more…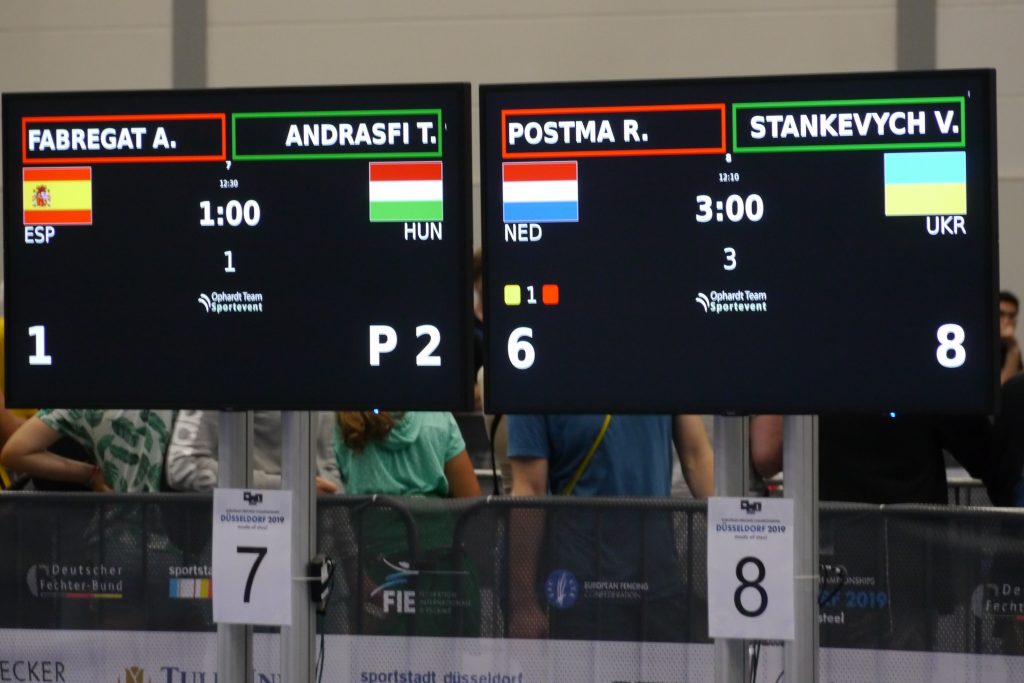 Service
Our tournament service accompanies, manages and ensures that the fencing competitions runs according to plan.
Regional, national, continental, worldwide from accreditation to rankings.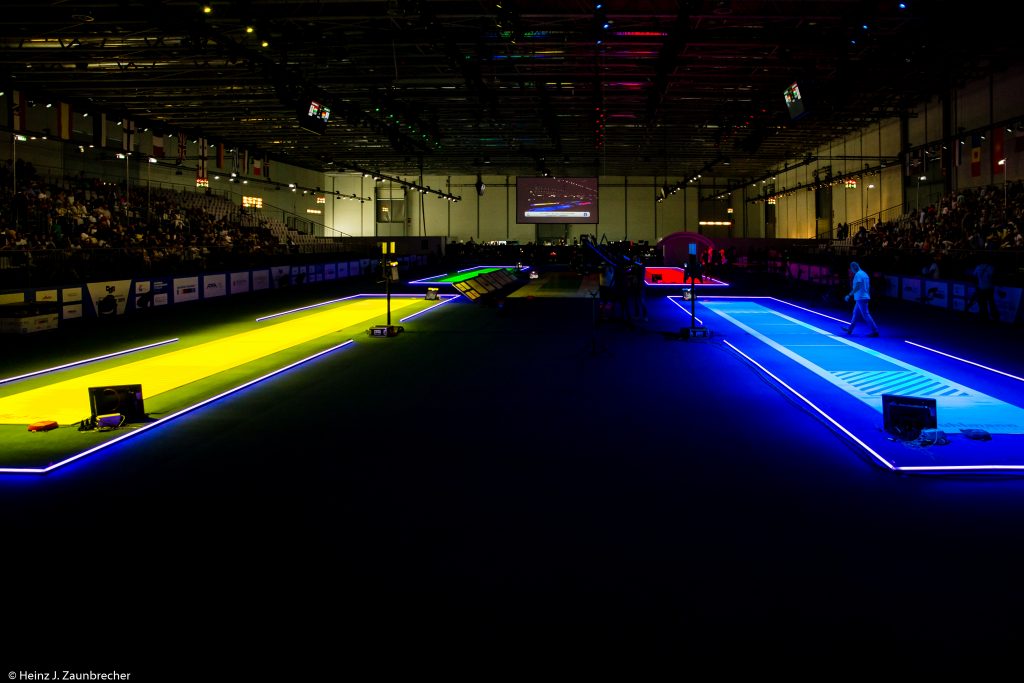 ---
From local tournaments to World Cups and Championships we offer our customers an online service that covers the complete range of accreditation.