Online – The "Smart" solution for federations and Clubs
Online is a particularly powerful, modular and scaleable administration system for sport federations and clubs with functions such as personnel, event and licence administration, online registration, statistics and much more……
All in 0ne!
With Ophardt Online your tournament organization gets a lot easier. 
The plattform offers a solution for Inscription, Upload of results, everything in between and more.
For an easier start of the tournament we offer a solution for payment via several providers.
When using the Online System in combination with the Touch Software, the inscription can be directly loaded into the tournament software. 
After the tournament is finished just upload the results in Online and the rankings will calculate themselves.
The same goes for an accreditation if needed. Upload it into Ophardt Online and download it in the tournament software. Alternatively, you can handle them completely online.
Through Ophardt Online it gets easier to manage your club members and competitions.
It can help in several ways, for example with preentries the athletes have the responsibility to preenter into a competition which the club just has to confirm.
Another example is the referee exchange. Here it is possible to search for referees as an organizer as well as a club.
The mailing system is another way to make communication with members easier.
Using groups, which are manageable individually, it is possible to reach everyone with one button.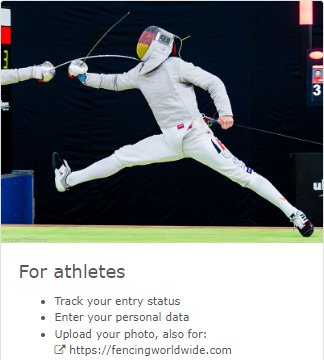 Online makes athletes more independent. 
They can manage themself.
That includes personal information like pictures, address and social media handels.
With our solution it is also possible for athletes to inscribe themselves to courses and camps.
An overview of all events is easy accessible on the personal dashboard .
Online makes it easier for referees to find jobs.
The referee-exchange is a platform within Online, where referees can search for events.
When a club or federation is in need for a referee, they can use the exchange to look for a referee.
It is also possible the other way around, on the dashboard of the referee is shown if a club is searching one.
On the dashboard all registrations as a referee are shown at once, this way it is easy to maintain a schedule.
To make it even easier, federations have the possibility to plan their referee assignments for the whole season.