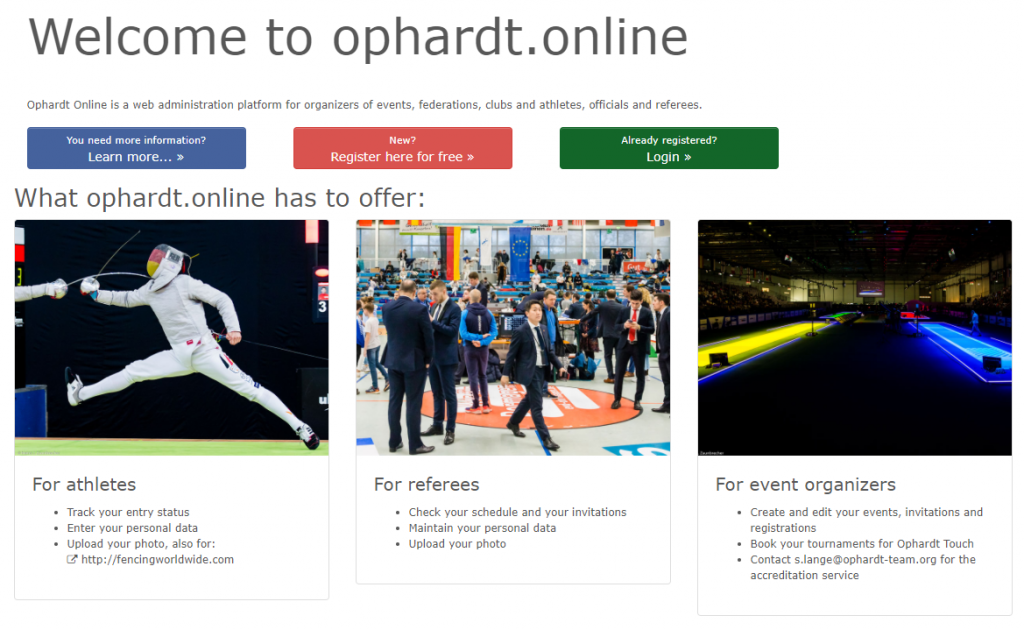 Online – The "Smart" solution for federations and clubs
Online is a particularly powerful, modular and scalable administration system for sports federations and clubs with functions such as personal, event and licence administration, online registration, rankings, statistics and much more…
---
Administration
Administrate clubs, athletes, judges, coaches, events and tournaments, licences, examinations and much more
in one central database system.
Rankings
We create ranking lists according to your wishes with different criteria and point keys. Rankings are updated with the upload of results.
---
Entries
Enter athletes, judges and coaches easily online.
The current status of the entries is accessible for everyone
via the calendar.
Pre-entries
Enter pre-entries of athletes, judges and officials for international events to your national federation. Club pre-entries can be booked up on request.
---
Calendar
In addition to the regular calendar, you can configure your calendar according to your own wishes.
Website links and ical calendars – for download – are provided.
Biographies
Athletes, judges, coaches and team biographies can be displayed.
The results are assigned by the system and reflect the current status of the database.
---
Statistics
Referee exchange
You need statistics on athletes, referees, results and more …

We offer statistics for clubs and federations in many variations.

Check it out.
Get together – transparent and focussed.
Referees offer their services, organisers and clubs require them.
The Referee Exchange offers both sides the opportunity to get in touch.
---